Developing Quality Relationships
October 22, 2022
|
|
Blogs
For years, I have been mentoring a successful Quality/Regulatory friend who recently asked for guidance on dealing with personal relationships, focusing on his career and personal relationships. We discussed how we have established goals and requirements in our business lives that we often overlook in our personal lives. Having mentored him professionally, my guidance was to use established business Quality tools in understanding his needs in a relationship (a.k.a., user requirements) then understanding his wants in finding his ideal companion; Taking a process approach as one would do in product development, process development, supplier qualification, etc…
The first step is developing a comprehensive listing of 'need to have', 'want to have', and 'would be nice to have'. What are the key items that you must have in developing a comprehensive robust Quality System? Don't we have the same needs when seeking our life companion? We often are more rigorous in establishing these needs and wants in for business endeavors; ignoring known deficiencies in our choice of mates.
Wish lists define what is truly needed for success with an understanding of needs versus wants. A hypothetical listing of business needs may include:
Understanding business conditions: marketplace, target product(s), expenses, risks
Meeting Compliance requirements: Regulatory, Financial, Quality
Product-life cycle process(es): development, manufacturing, market support, risks
System Support: IT solutions, documentation, human capital
Resources: Personnel, training, vendor management
Discussing with my mentee, we came up with a list of needs for our personal relationship
Emotional Intelligence/Empathy: Understanding of each other's needs and wants
Humor: Live, love, and laugh
Integrity: Being true to yourself
Communication: Allowing clear and opening discussion: verbal and non-verbal
Shared values: While opposites may attract; having a common understanding of life is a long-term requirement.
Two allegories come to mind as we start to develop new 'relationships' (business and personal):
Love at first sight
A drowning man would grab a sharp edge of the sword
Both stories should have happy ends; with the drowning man knowing the risks and benefits upfront while believing at first sight requires time in understanding the risks of the benefits. Trust but verify in developing healthy 'relationships'
Alignment Matrix scoring key attributes help visualize areas of consensus and areas for further investigation or improvements, as shown below for business-critical factors: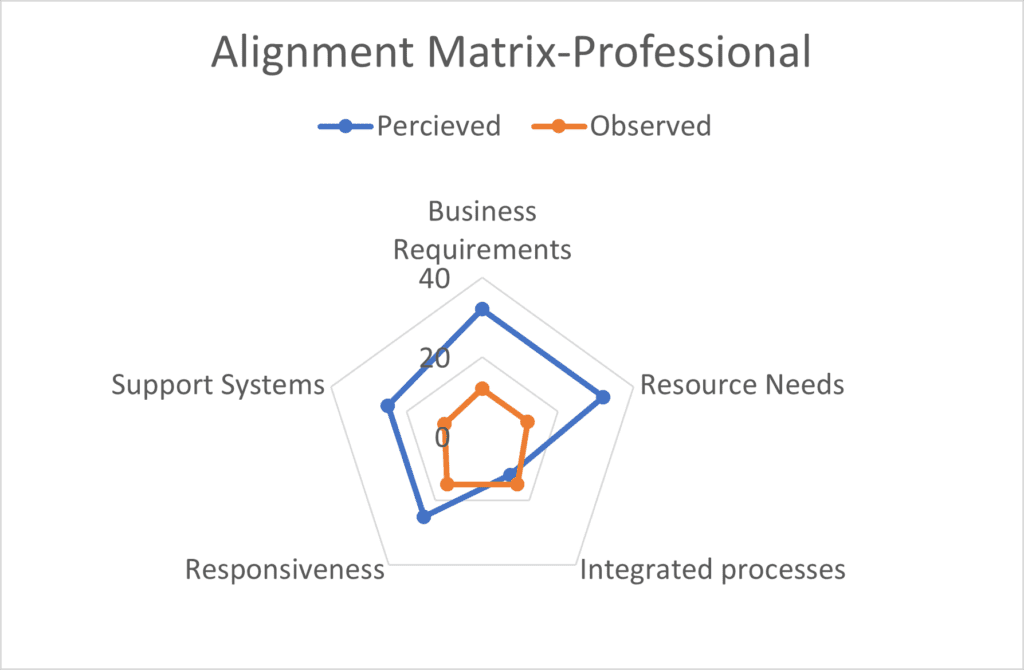 A similar Alignment Matrix could be used as a scorecard in developing personal relationships: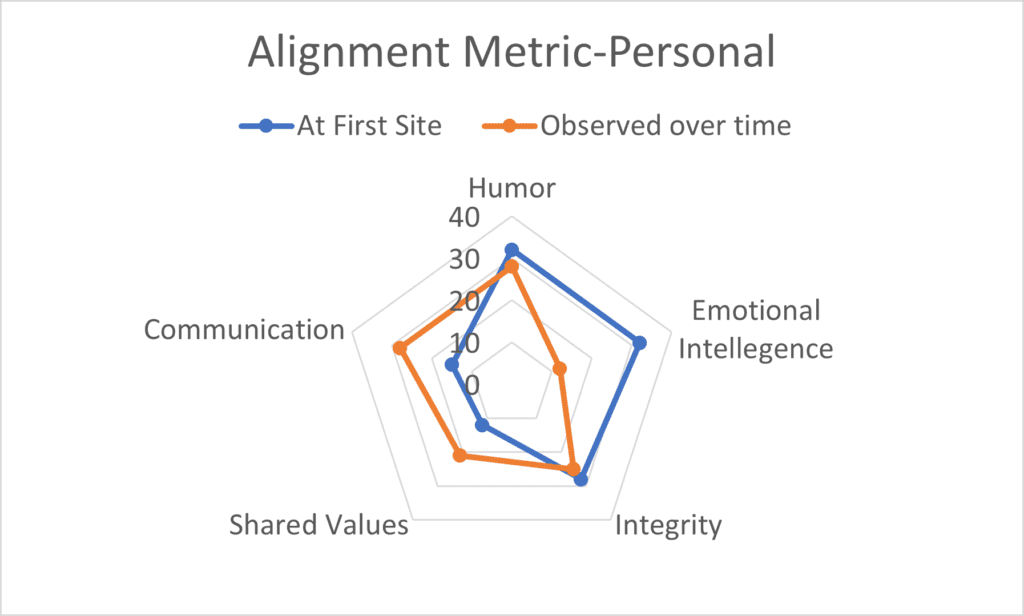 It takes real work to succeed in your professional and personal lives. Communicating user requirements is a crucial step. To quote Seneca the Great: If you do not know what port you are sailing into, there are no favorable winds. Projects come and go because of miscommunications. So do relationships! Say what you mean, mean what you say sets clear expectations.
Man is like a hyperbole striving towards its asymptote. There is no such thing as being perfect. When you aim for perfection, you will find that it's a moving target. (See https://consultwing.com/more-information/striving-for-perfection). Understanding and accepting the outcomes with the risks is critical in moving forward: personally and professionally. When in motion there is no such thing as zero risks. Monitor and manage potential risks with total transparency, resolving in win-win solutions.
Here's everything in three points:
Understand your needs and your want. More important, know the difference.
Love at first sight is for fairy tales. As the fox said to the Petite Prince: "It is with the heart that one's sees clearly, what is essential is invisible to the eyes.†Trust but verify!
True growth requires solid roots. The ability in establishing clear communications and expectations does wonders for all relationships.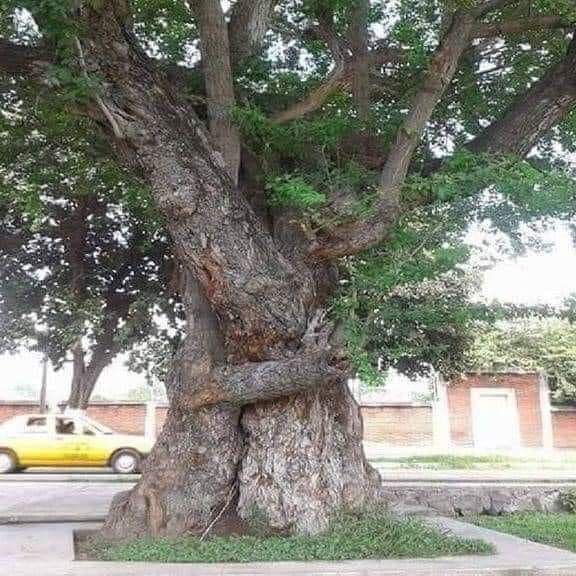 Helping companies, projects, and people thrive: Consult Wing…Align, Achieve, Sustain
Please contact us for more information on how we can help you grow and sustain: