What is Essential is Invisible to the Eye
Reading bedtime stories continues to be an important communication tool for young (and old) people. Antoine de Saint-Exupery's classic, The Little Prince was part of the cycle for each of my children and now grandchildren. The great secret from the fox to the Little Prince, "It is only with the heart that one can see clearly; what is essential is invisible to the eye†is a critical message for all of us, young and old(er). And it is vital for those working in regulated industries.
Circumstances are often presented in 2-D; a news story on your screen or emails from team members reporting delays in a project. Verifying the facts is time-consuming but a necessity to understand the events; truly resolving the issues requires an in-depth look.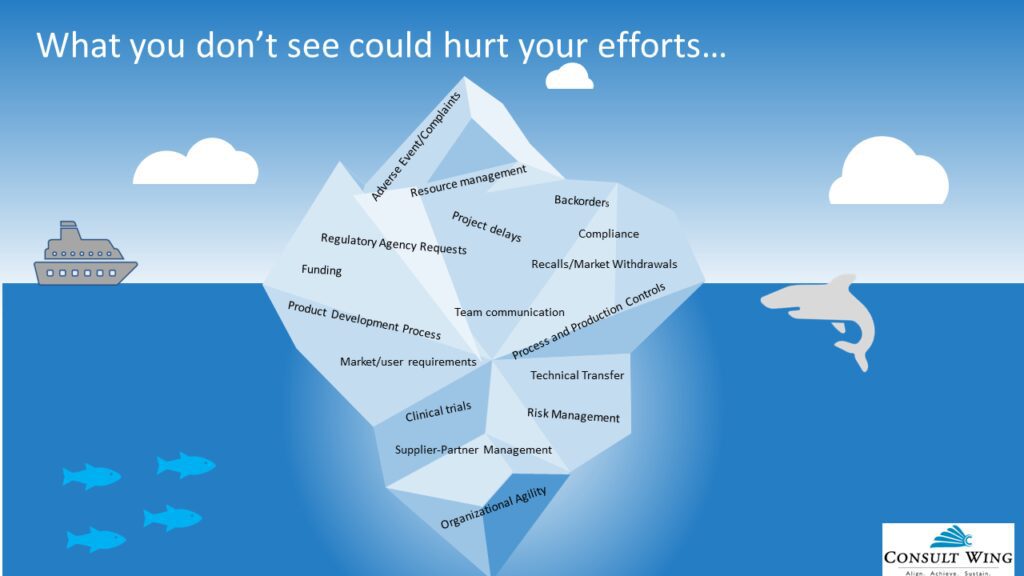 Opportunities for improvement are like icebergs; what you see is about half of the issues; what lurks below could be at the root-cause of the problems.
Without exploring and addressing what is below the surface you are doomed to repeat the tragedy of Titanic. Are there 'icebergs' in your company? Let Consult Wing help you get to the 'heart' improvement opportunities; helping you help your patients. We have assisted in start-up and Fortune 200 companies from design to commercialization. Please visit us www.consultwing.com